Maples Youth Center Stage
Spring 2022 Camps and Classes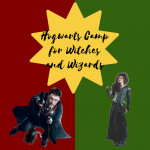 Hogwarts Camp for Witches and Wizards
Monday and Tuesday January 25th and 26th, 4-5pm
Ages 6-18
Price: $45
Calling all witches and wizards! Join us for 2 days of magical fun. What makes a hero the hero and a villain the villain? The Harry Potter series is full of heroes and villains, just like theatre. In this camp, we will use Harry Potter characters to demonstrate what makes someone a hero or a villain. Through analyzing, scene work, and games your child will be an expert on heroes and villains and which they'd rather be.
Private Voice, Acting, and Dance Lessons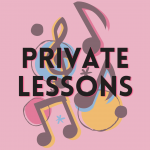 Ages: 6-18
Time: By Appointment
Price: $25 per half hour
Does your child want individualized, private lessons in voice, acting, and/or dance? Our Education Director, Emily, will do private lessons! Emily graduated in 2020 from Millikin University with a BFA in Musical Theatre and a Minor in Dance, and she has the skills to help your child grow in their talents. To schedule a lesson, contact Emily by email at emily@maplesrep.com or call our office at (660) 385-2924 and ask for Emily.
More Classes and Camps Coming Soon- Stay Tuned!!
Any questions about a class or camp? Contact our Education Director, Emily Long!
Contact by email: emily@maplesrep.com
Contact by phone: (660) 853-2924 and ask for Emily