Shows for Kids run Wednesdays and Saturdays at 10:00 AM and are $5 for kids and $10 for adults. Although labeled for kids, these one hour shows are great for all ages and are performed by our professional actors just like our main stage shows. They are always child appropriate in content and the perfect length of time to keep them entertained.
Announcing our 2021 Shows for Kids!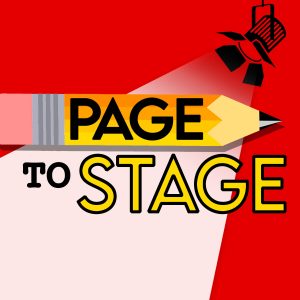 Page to Stage
Your favorite books come to life on stage in a unique and creative show.  Audience participation make each performance a different experience.
Sat. June 19 – 10:00 AM
Wed. June 23 – 10:00 AM
Sat. June 26 – 10:00 AM
Wed. June 30 – 10:00 AM
Sat. July 3 – 10:00 AM
---
The Grumpiest Boy in the World

Zachary Briddling is unbearably normal but wants to be different – someone who stands out in the crowd.  He sets off on a magical adventure to find a place where he might feel special.  This hilarious and imaginative adventure is for anyone who has ever struggled to discover and embrace all that make them unique. 
Wed. July 14 – 10:00 AM
Sat. July 17 – 10:00 AM
Wed. July 21 – 10:00 AM
Sat. July 24 – 10:00 AM