Maples Youth Center Stage
2021 Fall Camps and Classes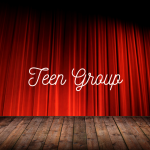 MRTeen Group
Tuesdays, 4:30-5:30pm
Ages 12-18
Price: FREE
Are you a teen that wants to be involved with theatre? Do you love MRT and want any excuse to hang out at the Royal Theatre? Come hang out with your friends and our Education Director, Emily, in this group that is designed for and by you! Meeting once a week on Tuesdays, this group is a self-directed learning opportunity. While our Education Director has some general plans of events to organize and participate in, we want YOU to take leadership of this club. This is a great opportunity for teens to take ownership of this education program and transform it into what they want it to be. We will meet Tuesdays from 4:30-5:30pm starting on Tuesday, September 7th. This is a FREE group: we want you to come hang out and be a part of all that is happening at Maples Repertory Theatre and our BRAND NEW theatre education program!!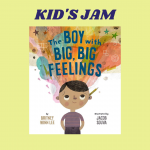 Kid's Jam
10-11am
Ages 3-6
Price: $10 a day
A story drama program for preschool-kindergarteners. Join us for a morning of fun! We will read a book or two and participate in games, songs, dances, and/or arts and crafts that go along with the book. This hour long class will happen one Saturday a month from 10-11am. Dates of the class include:
Saturday, September 11

Saturday, October 9

Saturday, November 6

Saturday, December 18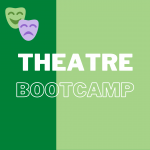 Theatre Bootcamp (Monday, Tuesday, Thursday, and Friday September 13-17)
6-8:30pm
Ages 7-18
Price: $75
Theatre Bootcamp is a great introduction to all the parts of theatre. We will go through all the roles in theatre: director, actor, designer, choreographer, etc. and let the students experience what it is like to do those different jobs. This camp runs Monday, Tuesday, Thursday, and Friday from 6-8:30pm with a showcase on Friday at 7:00pm, and will be held at the Royal Theatre.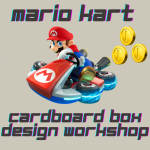 Mario Kart Cardboard Design Workshop (Saturday, September 25th)
10-Noon
Ages 6-18
Price: $10
Have you ever wanted to build or design your own car to race around? Well now is your chance! Join us at MRT and design your very own cardboard car to race in our Mario Kart themed race track. We will provide the box and the supplies, all you need to supply is your imagination and leg power to make the car go! This one day only event will make you feel like you are inside your favorite video game.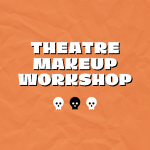 Theatre Makeup Workshop (Saturday, October 30th)
1-3pm
Ages 8-18
Price: $25
Have you ever wanted to know how theatre artists make themselves look different onstage with makeup? This is the class for you! We will learn a few tips and tricks for theatre makeup right in time to make your Halloween costume the best one yet!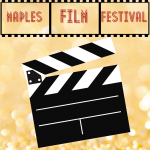 Maples Rep Film Festival (Monday, November 1- Saturday, November 13)
Meeting Mondays 6-8pm
Ages 13-18
Price: $75
Have you ever wanted to be on the big screen? Do you want to make movies? This is the perfect festival for you! Introducing Maples Repertory Theatre's first ever film festival! Those involved in this festival will learn how to make their own commercial for a local business. After an initial meeting to learn the rules, the groups, and how to film, students will lead themselves in filming and producing their own commercial! (with guidance from our Education Director if needed!) These short films/commercials will be premiered at the Macon cinema, and judged by a panel of volunteer judges. The winning group will receive a prize! 
Premiere Date: Saturday, November 13 Time TBA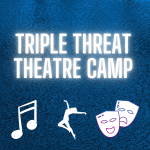 Triple Threat Theatre Camp (Monday, Tuesday, Thursday, and Friday November 15-19)
6-8pm
Ages: 8-18
Price: $75
This theatre camp focuses on all the skills needed to be a "triple threat" performer: singing, acting, and dancing! During this week of classes, students will focus on each of these three skills and learn techniques to better themselves and their auditions. This is the perfect camp for someone planning to audition for the upcoming production of Frozen Jr., as auditions are the Saturday following this camp!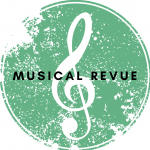 MRT Musical Revue (Select days November 29-December 11)
6-8pm
Ages 7-18
Price: $95
Introducing our first ever kid-centered musical revue! Our Theatre Education Program aims to put our kids center stage, and this is a great opportunity for our students to take the stage. We will rehearse musical songs and scenes and put them together to form our own musical revue to showcase the talent we have in this program! 
Rehearsal dates include:
Monday, November 29

Tuesday, November 30

Thursday, December 2

Monday, December 6

Tuesday, December 7
Performance Dates:
Saturday, Dec. 4th 10am Bevier Holiday Celebration

Thursday, Dec. 9th 7:30pm MRT Holiday Cabaret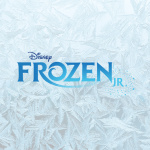 Frozen Jr.
Ages 8-18
Price: $95
Auditions: Saturday, November 20th 12-4
A story of true love and acceptance between sisters, Frozen JR. expands upon the emotional relationship and
journey between Princesses Anna and Elsa. When faced with danger, the two discover their hidden potential
and the powerful bond of sisterhood. With a cast of beloved characters and loaded with magic, adventure,
and plenty of humor, Frozen JR. is sure to thaw even the coldest heart!
Rehearsals:
Sat. Dec. 4 12-2pm
Sat. Dec. 18 12-2pm
Wed. Dec. 23 12-5pm
Mon. Dec. 27 12-5pm
Tues. Dec. 28 12-5pm
Wed. Dec. 29 12-5pm
Thurs. Dec. 30 12-5pm
Fri. Dec. 31 11-1pm
Performances:
Fri. Dec. 31 – 2:00 pm
Sat. Jan. 1 – 2:00 pm
Sat. Jan. 1 – 7:30 pm
*Registration is not yet available for Frozen Jr. We will assist in registration AFTER the auditions on Saturday, November 20th. Email Emily at emily@maplesrep.com or call (660) 385-2924 to sign up for an audition time.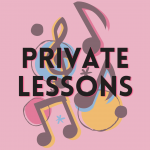 Private Voice, Acting, and Dance Lessons
Ages: 6-18
Time: By Appointment
Price: $25 per half hour
Does your child want individualized, private lessons in voice, acting, and/or dance? Our Education Director, Emily, will do private lessons! Emily graduated in 2020 from Millikin University with a BFA in Musical Theatre and a Minor in Dance, and she has the skills to help your child grow in their talents. To schedule a lesson, contact Emily by email at emily@maplesrep.com or call our office at (660) 385-2924 and ask for Emily.
Any questions about a class or camp? Contact our Education Director, Emily Long!
Contact by email: emily@maplesrep.com
Contact by phone: (660) 853-2924 and ask for Emily