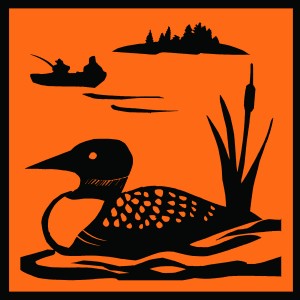 ON GOLDEN POND – a coming of age tale, both young and old – opens at Maples Rep
MAPLES REP – The fifteenth season of live professional plays at Maples Repertory Theatre continues with Ernest Thompson's American classic, On Golden Pond, October 24 – November 4. A truly golden gem, On Golden Pond is a play for all ages. It explores with humor and wisdom the struggles of getting old, being the adult child of your parents and being twelve years old. The beauty of On Golden Pond is the empathy and understanding that it evokes for each of those stages of life.
On Golden Pond is the funny, poignant story of Norman and Ethel Thayer, who for 40 years have spent their summers at a lake house on Golden Pond in Maine. We watch as they experience the perilous journey into creaky joints, arthritis, forgetfulness and heart palpitations. This is the unique journey of a long wedded couple whose quiet, routine summer on the lake is disrupted when their daughter drops off her significant other's teenage son. She asks that they keep this suburban teen so that she and her fiancé can spend quality time together on a European vacation. As most parents do, they agree to help out and so this wonderful coming of age tale begins.
Featured in the Maples Rep production are James Anthony and Judi Mann, a pair of actors who are married in real life. Playing their daughter, Chelsea, is Ashley Pankow, a Kansas City based actor who has been part of the Maples Rep Company several times. These three actors face the daunting challenge of stepping into roles made famous in the 1981 film version by Henry Fonda, Katharine Hepburn and Jane Fonda. In the intimate setting of the Royal Theatre, the audience will be able to connect with the characters and their struggles and joys in a unique way.
On Golden Pond is a coming-of-age story in the sense that it explores many stages of life. The "seniors" know their lives are changing and the can look back on experiences of a long life. The "middle-aged" daughter is finding it necessary to connect with her parents in new ways. The young boy finds himself in a completely new environment and making an unexpected connection with the elderly couple. Hopes, dreams, regrets and possibilities all play a role in this special summer On Golden Pond.
Maples Rep fall season will continue with CHURCH BASEMENT LADIES: AWAY IN THE BASEMENT, November 23 – December 9.
In between and after the Maples Rep main stage productions are: Afterglows, Sunday Dinners, Cabarets, Kids' Shows and Kids' Theatre Camps. For more information and to order tickets call the Box Office at 660-385-2924, order online at maplesrep.com, or go by the theatre located on corner of Rubey and Vine in Macon, Missouri.
CONTACT: Maples Repertory Theatre Box Office, 660-385-2924, info@maplesrep.com